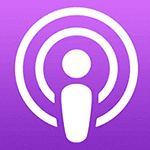 Podcast – Consultation
$120.00 inc GST
Are you thinking of starting a Podcast or currently looking for professional advice and help for your podcast.
Ey3 has a veteran podcaster on our team.
We take private booking for online video consultation to discuss all things Podcasting.
In a 1 hour session we can cover any of the topics below.
content ideas
workflow
audience
recording
editing
publishing
promoting
problems