"Definitiveness of Purpose will teach you how to save the wasted effort which the majority of people expend in trying to find their life-work.
This lesson will show you how to do away forever with aimlessness and fix your heart and hand upon some definite, well-conceived purpose as a life-work"
Napoleon Hill
What Is Your Purpose For Becoming A ….
It is time for you to answer this question. Take some time out to think and reflect upon it. Then in one or two clear sentences write it down for both yourself and website.
Back in 1928 an amazing book was written that helped many people change their lives for the better. Napoleon Hill made it his life's work to study the successful people of his era and to write a book outlining the principles of success. These principles are still relevant today and I highly recommend you read it the is called "The Law of Success".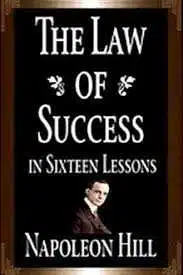 Having a "well defined purpose" not only increases your chance of being successful but also gives you a reason for doing something. It gives your life and business direction by taking away the aimlessness (have a look at this word—no target). Having a life with direction and meaning brings joy to your life.
To make it more clear here are some examples, My "definitive of purpose" is:
I want to help more people ….
I want to do this by helping ….
I am successful when ….
It is win-win when ….
What is Your Niche ?
Being all things to all people will destine you to mediocrity and frustration. In my opinion to be successful in business you need to have a niche, or even a micro-niche and learn to mine that niche effectively. The Macquarie Pocket Dictionary defines a niche as: "a place or position suitable and comfortable for a person or thing". Take a moment to digest that and think about how it relates to business,particularly your business
When you first start a business it can be difficult to decide who or what your niche is or will be.
Why Not Sell To Everyone?
It is so easy and tempting to take on every client that comes your direction, and may be in the first year or two you will. That is alright in the short term, but in the long run to succeed you need to know why people use your services. If you work a niche you will become far more expert in dealing with a specific type of client.
In my own business of web development we focus around 90% of our time on WordPress. We have built a solid reputation for being true experts at WordPress and developing solutions to problems that others cannot or will not be able to solve. As a result a lot of people, and this includes other developers, refer business our way.
People seek us out to solve their problems, we don't need to look for them. We have become known as specialists in our field.
For all this to happen you need to get the right online presence and support team of capable nerds. Please free to take around this site and at our shop. We practice what we preach.